During a recent shoot we all heard a terrible noise. A noise non other that a car accident. The following is what I was able to shoot just seconds after the collision. When you are in an accident . . . . TURN OFF YOUR ENGINE and PUT YOU CAR IN PARK! Remember the accident happened at the top of a bridge . . . .  what goes up must come down and even sometimes without a driver in the car! – KB
P.S. There were no serious injuries.  Everyone was just very distraught, scared, and  shaken up.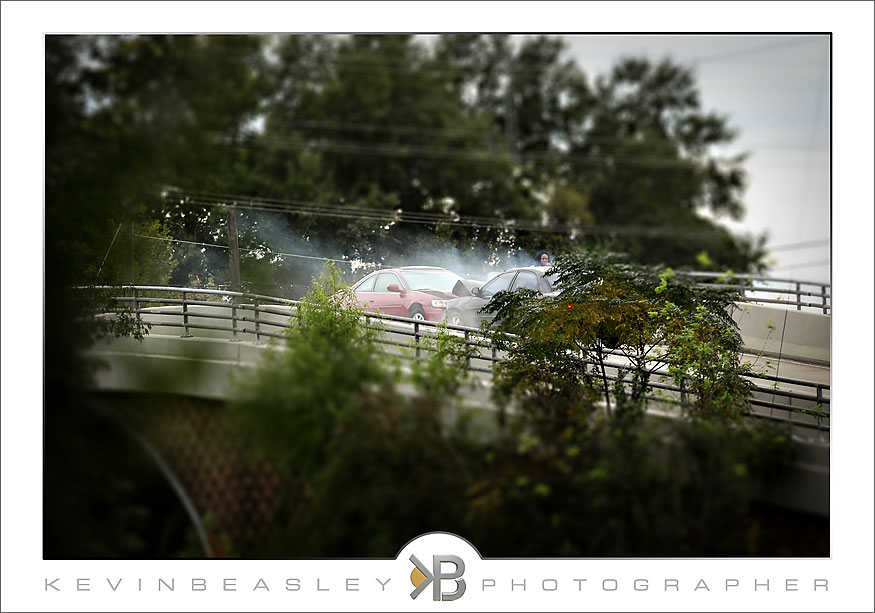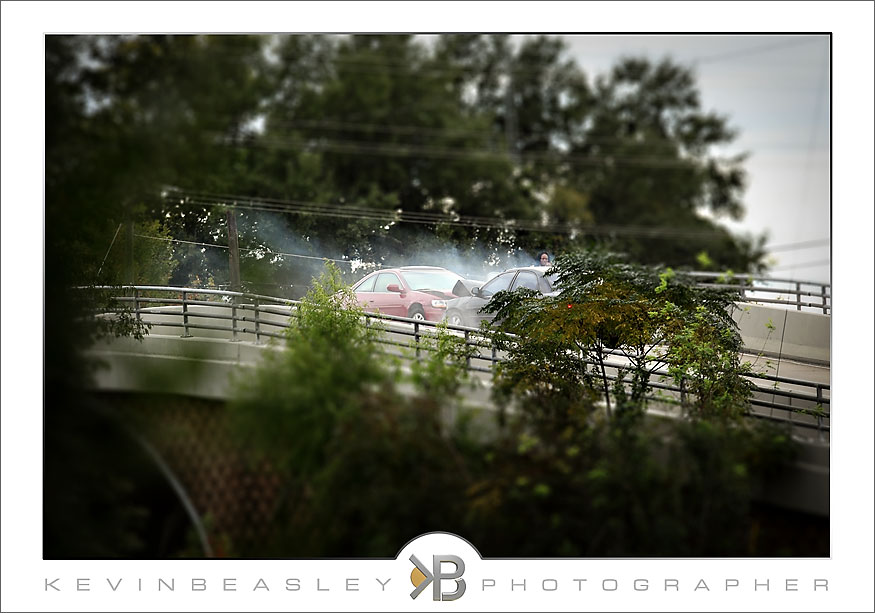 The red car was in the wrong lane
The driver of the red car got out of her car to make sure the driver of the black car was ok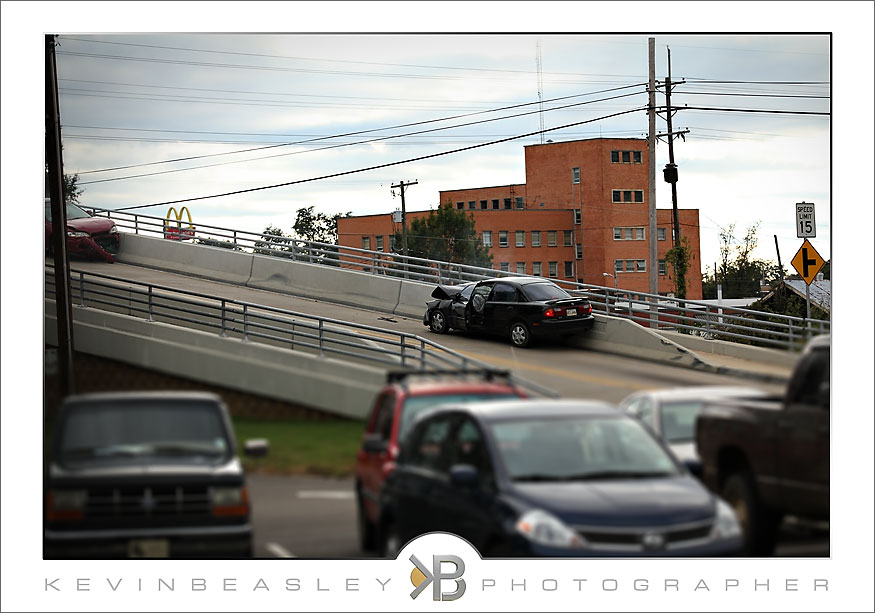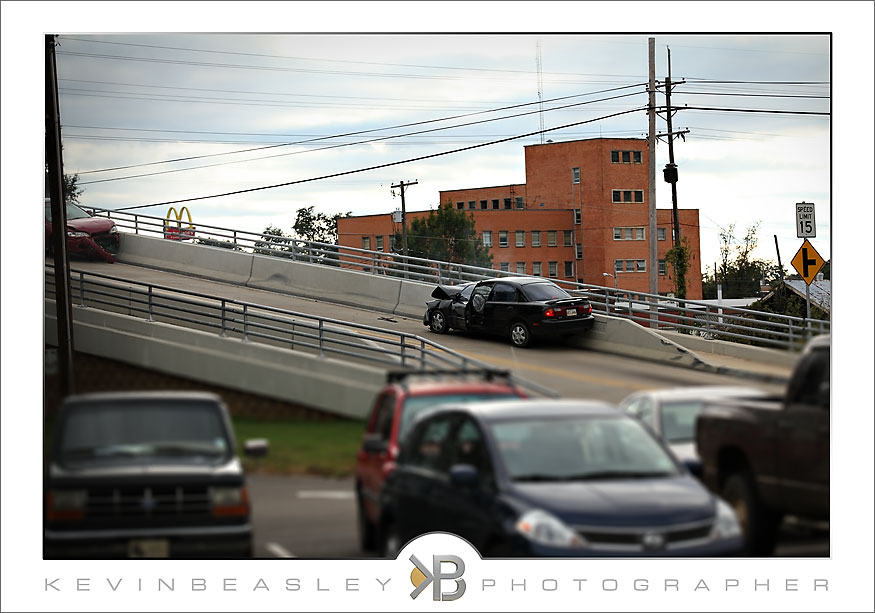 Then all of the sudden the black car started rolling down the bridge! Because the car was not running, the brakes were not working and the driver could not stop her car.
The car is picking up speed every time I am snapping a new picture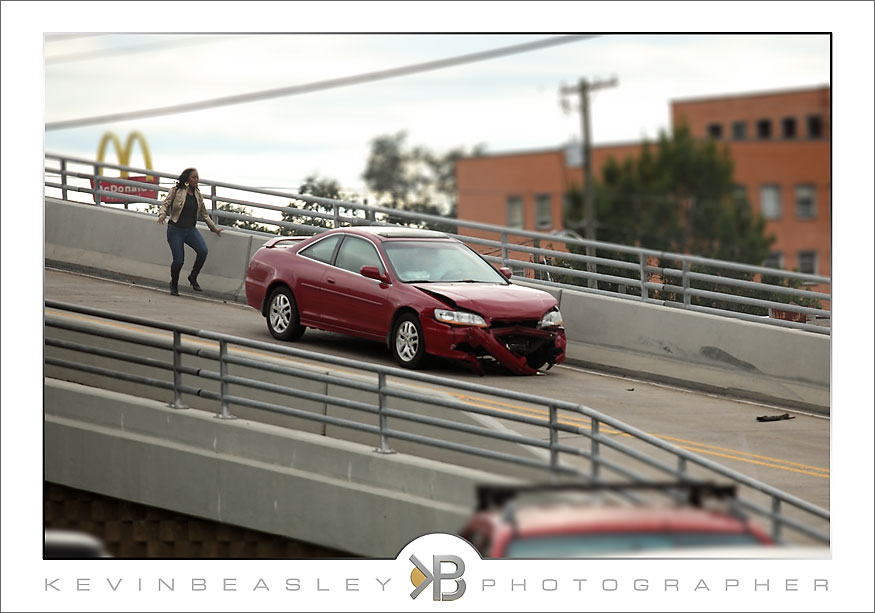 Then all of the sudden the second car begins taking off down the bridge too, but the driver is not in her car! She is chasing after it.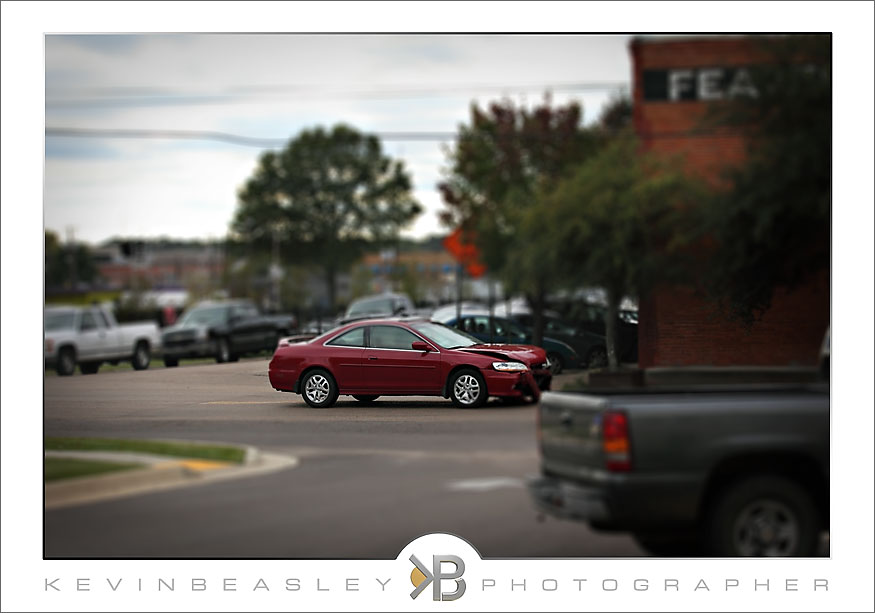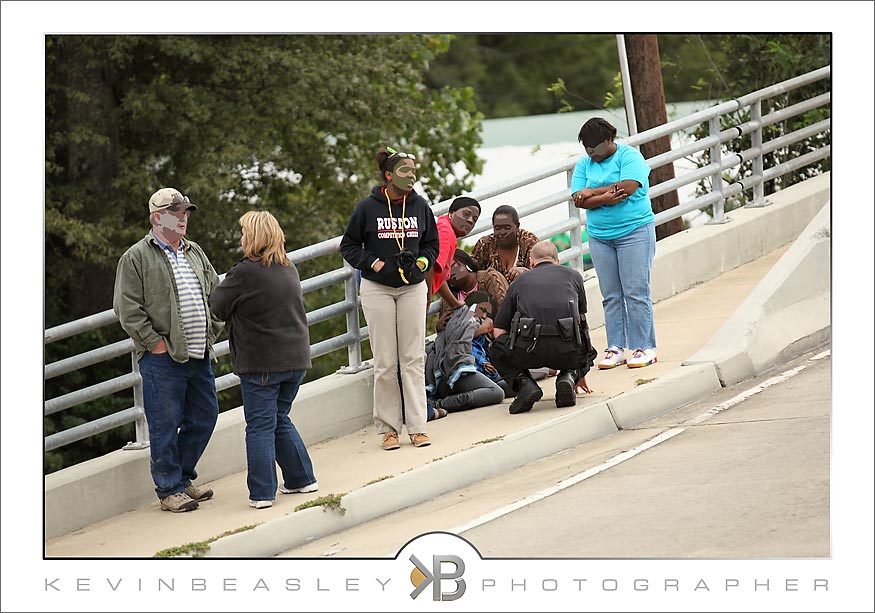 This was the passenger of the black car